Bulletins & Announcements
Sorry No New Bulletin This Week
Prayer Requests
Junior High Youth/Leaders at Weekend Retreat (September 24-26)
Congregational Call for Elders and Gifts Discernment Team
Persecuted Christians in Afghanistan
Pastoral Search Team
Physical Challenges/Illnesses
Jim & Laurel Irwin (friends of Ron & Jean Bucher) – COVID-19
Desiree Dohner (Fern Smith's great-granddaughter) – emotional issues
Eric (Debbie Evans son) – emotional issues
Jane Forney (friend of Bonnie Flamm) – COVID-19 & pneumonia
4-yr old boy (request from Sonny Hitz) – organ transplant needed
Dr. Dave Superdock – recovering at home from double bypass surgery
Merrill Freed (Jon Freed's father) – at Cornwall Manor for rehabilitation
Sonny Wolfe – recuperating at home
Elya Brubaker – recuperating from surgery
Donald Kessler – has returned home
Paul Ott – moved to Cedar Haven
Yvonne Balsbaugh – undergoing physical therapy after shoulder surgery
Jean Wenger – recovering at home
Cancer/Treatments
Anna Stoltzfus – chemo treatments
Youth Ministry
Junior & Senior High Youth Events
October 16 – Junior High Barn Party at 6 pm
October 17 – Senior High Barn Party at 6 pm
Announcements
WELCOME TO SLCC! We are glad you are here! If you would like to get connected with us, have questions about the church, or have a prayer request, please call the church office at 717-273-4832; email us at slcc@slcc.faith; or text us at 866-738-4601 and our staff will get back to you. Connection cards are also available at the Information Centers.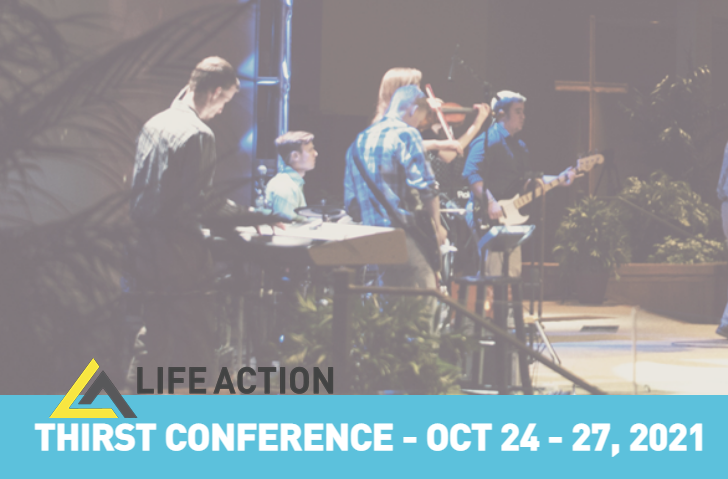 Note: Life Action Conference includes programs for children ages 4+ and nursery care is provided.
Sunday Morning
9:00 am – Combined Adult Sunday school in the Sanctuary
9:00 am – Worship Service in the FLC
10:45 am – Worship Service in the FLC
Sunday Evening
6:00 pm – Worship in the FLC
Monday, Tuesday, Wednesday
6:30 pm – Worship in the FLC
Tuesday
11:30 am – Ladies Luncheon in the FLC
SUNDAY, October 24 – WEDNESDAY, October 27
Life Action Conference
TUESDAY, October 26
9:30 am – Women's Bible study (Room 113)
11:30 am – Ladies Luncheon hosted by Life Action team (FLC)
THURSDAY, October 28
9:00 am – Quilting Day
SATURDAY, October 30
6:00 am – Men's Prayer Time
1:00-6:00 pm – Celebration of Light Harvest Outreach at Zinn's Mill Property
NEXT SUNDAY, October 31
6:00 pm – Junior and Senior High Youth Bible studies
LOOKING AHEAD
November 2 – Elders Ministry Team meeting, 6 pm
November 3 – OCC Packing Party, 6:30 pm
November 4 – Mothering Hearts Women's Ministry, 9:30 am
Prayer & Evangelism Team meeting, 7 pm
November 6 – Empty Nesters Fall Party, 6 pm
EDUCATIONAL SURVEY FOR PARENTS with children Pre-K through 12th grade: slcc.faith/schoolsurvey. Parents, please take a minute to give us your input about a possible school opportunity for the 2022/2023 school year. Questions may be directed to Amy Boyd. Thanks in advance for your participation. Please complete by Oct. 31.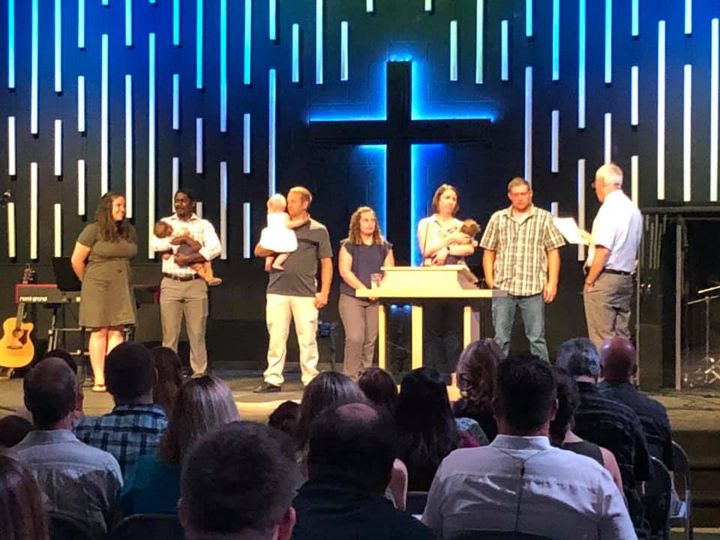 BABY DEDICATION SERVICE will be November 21. Contact Pastor Charlie or call the church office if interested.
THANKSGIVING EVE MEAL & FELLOWSHIP NIGHT is November 24 at 5:45 pm. Please sign-up if you will be attending.
WOMEN'S BIBLE STUDY is held on Tuesdays from 9:30 – 10:30 am in Room 113. The study is on Francis Chan's "Remembering the Forgotten God," a study about the Holy Spirit. All women are welcome!
Betrayal and Beyond – For women who have suffered betrayal from a spouses sexual addiction or pornography.
This small group study reveals the truth and nature of sexual addiction and how women are wounded by an addict's behaviors. For women who have suffered betrayal, their healing comes from understanding the role of trauma, establishing healthy boundaries, exploring the depth of forgiveness, and learning to live in restoration. An evening group will begin in November and meet weekly in Lebanon. Specific details to come soon. Limited space is available in this group. For more information or to join, please contact Markay Freed at 717-222-4181 (call or text) or markayfreed@gmail.com
THE PRAYER ROOM (Room 112) is a designated place with the sole intention of connecting with God through prayer. It is a place set apart and limited by distractions. The prayer room can be used individually, for a family, or within the Church body. Please feel free to use it!
FALL PARTY is planned for all adults with grown children and/or who are empty nesters on Saturday, November 6 at the Krall Farm, 480 Schaeffer Road, Lebanon. The time is set for 6 pm or any time after that. Bring a salad, snack or dessert. Walking tacos and drinks will be provided. Sign-up on a bulletin board posted in the narthex or FLC lobby. Come for a night of food, fellowship and fun!
CHRISTMAS SOCK DROP OUTREACH for Men at Teen Challenge has begun. Men's socks are needed. Casual and dress socks, sizes medium, large and extra-large are all welcome. A box is in the narthex and FLC lobby. Donations may be dropped off now through December 12. Thank you!
GOLDEN AGE SUNDAY is November 14. A noon meal will be provided in the FLC for all those who are 60+ and their spouse/friend. Please sign-up in the narthex or FLC lobby if you plan to attend. Waiters/waitresses are also needed. Sign-up!
WEEKEND TO REMEMBER 2022 is February 11-13 at the Hershey Lodge. The church will pay half of the cost if you are a member or have come to SLCC for the past year consistently. Contact Missy Newswanger at 717-383-3370.
WEST GREEN TREE CoB in Elizabethtown will hold a Hymn Sing on Sunday, October 24 at 6:30pm. Come ready to yell out a number as we sing the hymns of our faith!
CELEBRATION OF LIGHT Harvest Outreach is October 30 at the Zinn's Mill Property from 1- 6 pm. Come for hayrides, food, games, face painting, pumpkin carving, a bonfire and more!
Building Fund Offerings – 4th Sunday offerings will go to support the conversion of the Zinns Mill Road equipment shed until the funds needed to start this project are in hand, which includes certain utility connections that need to be installed or upgraded. Additionally, 5th Sunday offerings starting Sunday, October 31st will also be designated for the Zinns Mill Road equipment shed conversion. Please prayerfully consider how you can support this project to utilize space God has provided to reach our community for Jesus Christ.
MOTHERING HEARTS WOMEN'S MINISTRY is October 21 at 9:30 am. Speaker will be Ruthie Lengeman on "Marriage & Sex." All women are welcome to join us.
KENBROOK FAMILY CAMP and FAMILY FUN DAY is coming up October 22-24. Details can be found in the October newsletter.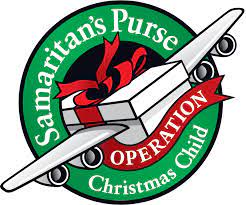 OPERATION CHRISTMAS CHILD PACKING PARTY is November 3 at 6:30 pm in the FLC.