Bulletins & Announcements
Prayer Requests
Pastoral Search Team
Youth Mission Trip to NY (July 4-9)
Physical Challenges/Illnesses
Janet Donato – heart surgery on July 9
Margie Lingerfield (Judy Harpold's daughter's sister-in-law)-meningioma
Patty Sourwine (Fern Smith's daughter) – awaiting test results
Lydia (Steve Villanueva's sister) – stroke recovery
Gayle Morgan (Becky Sivak's father) – multiple physical struggles
Fay Wolfe – recovering from hip surgery
Bamby Geary – stroke recovery; undergoing therapy in the Dixon Center
Donna Crouse – at home in Florida and doing well (cards encouraged)
Ethel Wagner – recovering at home
Carmen Rump – undergoing new treatment for Crohn's disease
Cancer/Treatments
Anna Stoltzfus – chemo treatment on Monday, June 28
Karen Mentzer (Irene Villanueva's sister) – awaiting biopsy test results
Dawn Long – undergoing treatments
Youth Ministry
Junior & Senior High Youth Events
July 11 – Pool Party/Bible Study at the home of Jake & Hannah Walmer at 6 pm
July 18 – Bible study at 6 pm
July 25 – Youth Night at the Lebanon Area Fair
Announcements
WELCOME TO SLCC! We are glad you are here! If you would like to get connected with us, have questions about the church, or have a prayer request, please call the church office at 717-273-4832; email us at slcc@slcc.faith; or text us at 866-738-4601 and our staff will get back to you. Connection cards are also available at the Information Centers.
SUNDAY, July 11
8:10 am – Summer Choir Practice (Choir Room)
6:00 pm – Junior and Senior High Youth Pool Party/Bible Study
MONDAY, July 12
7:00-8:45 pm – Pool Party at Refreshing Mountain
TUESDAY, July 13
6:30 pm – Elder Team Prayer Time
THURSDAY, July 15
9:00 am – Quilting Day
LCCM Noon Meal
SATURDAY, July 17
6:00 am – Men's Prayer Time
9:00 am – Prayer Shawl Ministry Morning (Room 108)
NEXT SUNDAY, July 18
8:30/10:45 – Membership Transfers
8:30/9:30/10:45 – Communion
6:00 pm – Youth Bible studies
LOOKING AHEAD
July 19 – Christian Education Team meeting, 6:30 pm
July 21 – Men's Grill Night, 6:30 pm
July 24 – Londonderry Village Chicken BBQ & Auction
July 25 – Youth Night at Lebanon Area Fair
UPCOMING DATES – contact Pastor Charlie if interested
July 18 – Membership Transfer to SLCC (8:30 am/10:45 am)
August 1 – Outdoor Baptism (3 pm)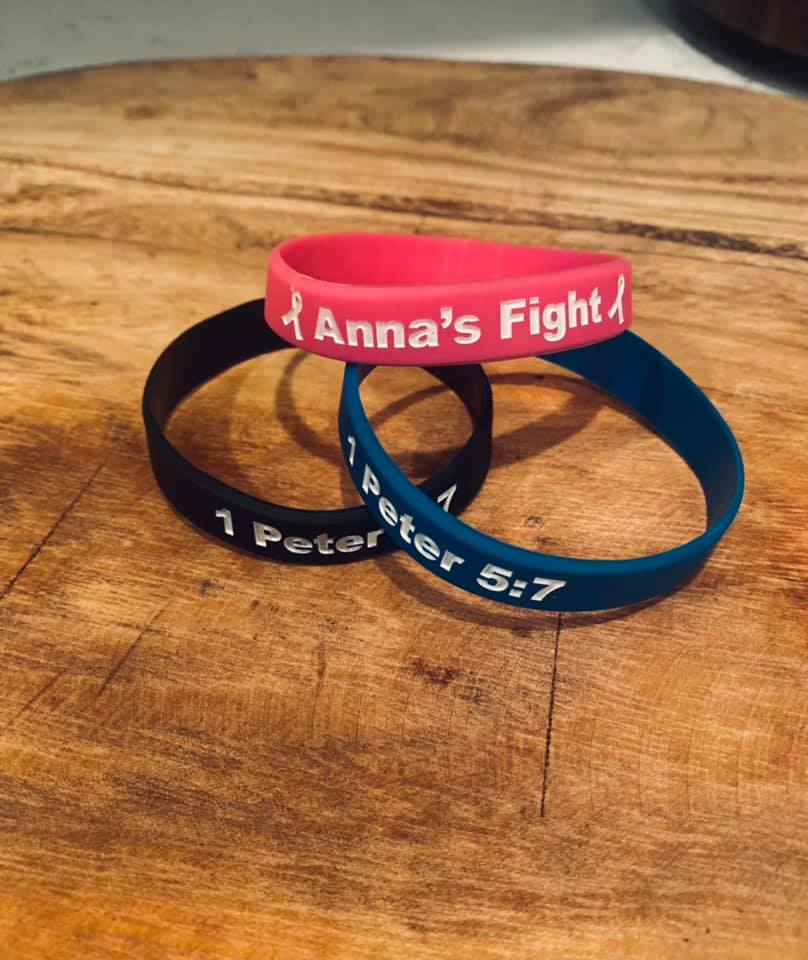 PRAYER BRACELETS FOR ANNA – Wristbands are available in the narthex and FLC lobby for you to pick up to remind you to pray for Anna Stoltzfus who is going through chemo treatments for breast cancer. You also have the opportunity to give a freewill donation at the display to help Nate & Anna with medical costs.
POOL PARTY! Join us on July 12 from 7 – 8:45 pm at Refreshing Mountain for swimming, fellowship and snacks. Bring a drink or snack to share (no glass containers). PLEASE follow the pool dress code:
Females – must be a modest one-piece bathing suit with modest bodice and modest leg cuts. ABSOLUTELY NO BIKINI or MIDRIFF SHOWING. A dark t-shirt cover-up can be used to cover a two-piece suit. Tankinis are permitted if no midriff is exposed.
Males – must be boxer style suits. NO TIGHT-FITTING SWIM TEAM SUITS or SPEEDO SUITS ALLOWED. Mesh shorts and shirts are allowed in the pool.
There is no sign-up for this event. Everyone is welcome!
LEBANON AREA FAIR is July 24-31. The Prayer and Evangelism Team would like help in sharing the love of Christ with people at the fair. If interested, please sign-up on a bulletin board.
THE CHILDREN'S SUNDAY SCHOOL OFFERINGS for the summer quarter will go towards balls and sports gear for children through Samaritan's Purse. Samaritan's Purse is creating playgrounds and child-friendly spaces where children can learn, grow, and enjoy fun with friends. $8 can provide a soccer ball or other equipment that will bring joy to a child and help Samaritan's Purse tell the children about the Lord. The Christian Education Ministry Team is encouraging parents to teach their children to learn to tithe. Your support is greatly appreciated by helping the children remember to bring a small offering to Sunday school every Sunday.
COMMUNION SERVICES DURING WORSHIP are planned for July 18 during all of our worship services (8:30/9:30/10:45). We invite you to join us as we partake of the bread and cup on this Sunday.
SUMMER CHOIR PRACTICES
July 11 & 25 (8:10 am)
August 8 & 22 (8:10 am)
JULY OFFERING SCHEDULE (Revised)
July 11 – Church Treasury
July 18 – Church Treasury
July 25 – Building Fund
MEN! Hold these dates for two more GRILL NIGHTS with the U-Turn men this summer. Join us at the Cowrageous Picnic Grove, 535 Rexmont Road, Lebanon, on Wednesdays, July 21 and August 18 at 6:30 pm. Bring a food item to share. Invite your dad, sons, and neighbors for food, fun and fellowship.
OUTDOOR BAPTISM is August 1 at 3 pm at the home of Brian & Amy Boyd. A chicken barbecue dinner will be provided afterwards for all in attendance. Bring your lawn chairs! Included in baptism will be Weston Martens, Fred Gray, Grace Ruth, Daniel Moyer and Reed Platchek. Baptism will be livestreamed for anyone wishing to watch it at home on the church website.
MISSION SUNDAY is August 1 in the FLC during our worship services (8:30/9:30/10:45). Come learn about the missionaries we support. Some will be here to share in person and others will be sharing through vMix livestreaming. All are encouraged to attend.
PICNIC & LAWN GAMES ACTIVITY will be held on Sunday, August 29 in the church pavilion following the 10:45 morning worship service. This activity is for all adults with grown children and/or who are empty nesters. Provided will be sandwiches and drink. All who are coming are asked to bring a side, salad, snack or dessert. Lawn games will also be provided. Bring your lawn chairs. Please sign-up in the narthex or FLC lobby if you plan to attend.
SLCC WOMEN'S FALL RETREAT at Refreshing Mountain Retreat is November 12-14. Registration forms can be found at the Information Centers. Payment and registration forms are due September 26 to Nancy Hibshman.
CHECK OUT THE BULLETIN BOARD at the bottom of the stairs for a fun summer growth challenge! It's designed for families with kids but would be fun for any age.